Fryent Country Park is a 121 hectare site in the London Borough of Brent between Kingsbury and Wembley Park. It consists of open grassland with scattered ponds, mature hedgerows and woodland. It is bisected by Fryent Way; the east side used to be a working farm (Big Bush Farm) rises to an open hill, called Beane Hill which is 62 metres above sea-level, and there are some horse paddocks at the eastern boundary. The west side is more wooded, especially around Barn Hill which is 82 metres high.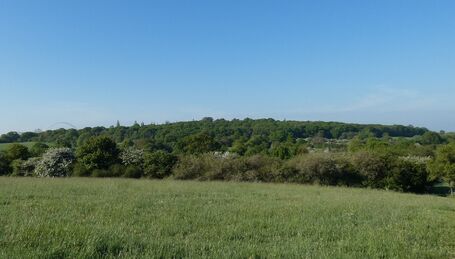 There is open access throughout the site along various footpaths. There is no parking on site. The nearest tube station is Kingsbury, on the Jubilee Line on the northern side and the 206 bus terminus is situated at the southern end at The Paddocks.
Wildlife
Edit
Warblers such as Blackcap and Chiffchaff are common throughout and there are a few pairs of Common and Lesser Whitethroats in the hedgerows. The woodland contains a range of common birds including Great Spotted Woodpecker and Nuthatch. The pond at the top of Barn Hill is heavily disturbed by dog walkers but usually holds Mallard and Moorhen.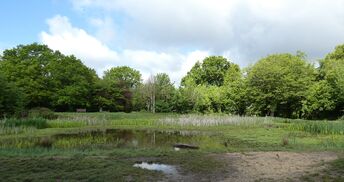 The open areas, especially Beane Hill, are good places to look for passage birds. Common Buzzard and Red Kite are recorded annually.
No rarities have been recorded at the site, save for the odd record of Quail, but this is probably due to a lack of regular observers.
Community content is available under
CC-BY-SA
unless otherwise noted.