Bird of the Month: London's latest Little BitternEdit
On the morning of 14th November an adult Little Bittern, probably female, was discovered at Amwell NR. Over the next four hours, a few lucky Hertfordshire birders managed to catch up with it before it was reported flying away. It was refound the next morning and last seen in the afternoon.
This was the first occurrence of Little Bittern within the London recording area since an adult male in full breeding plumage loitered at the London Wetland Centre from 29th May to 3rd June 2016, showing itself several times a day. The only other London record in this century was a bird that spent eight days by the River Colne at Stocker's Lake in June 2012.
Previous records in the London area have mainly been in spring or summer and never later than mid-October, which makes this month's bird easily the latest ever recorded.
Since records began, this rare vagrant has now been reported just 20 times in the London area, the first being an unfortunate male "shot near London" in May 1782. Another eight birds were slaughtered on various dates in the 19th century and eight more were seen (but thankfully not slain) in the 20th century. There was a surprisingly long 70-year gap between the last 19th-century fatality in 1884 and the first 20th-century sighting in 1954.
Black-bellied Dipper Edit
Had it not been seen only briefly by a single observer, another contender for Bird of the Month would have been the Black-bellied Dipper spotted on the dam at Hilfield Park Reservoir on 7th November. This continental subspecies is more likely to be seen in south-east England than its resident British counterpart, which tends to stick to fast-flowing upland rivers in the north and west. But even when the two subspecies are lumped together, Dipper is as rare in the London area as Little Bittern, also with only about 20 records. And, as far as I can see, the most recent confirmed report was more than two decades ago.
Waterfowl Edit
The only noteworthy swan record was of a single Whooper Swan at Rainham Marshes on the 19th. A flock of 47 Barnacle Goose passed over West Molesey on the 12th, but, apart from seven sightings of Brent Goose, no other honkers were reported apart from feral species — Canada, Greylag, Egyptian and the odd Bar-head.
And so I turn to ducks. The month's most interesting record was a female-type Long-tailed Duck at Staines Reservoir throughout the month. The 21st saw the return to Walthamstow Wetlands of the drake Scaup that has wintered there for the past five years. A female Common Eider was at Hilfield Park Reservoir on the 24th and 25th. Three Common Scoter were at Staines Reservoir on the 5th and one at Gallions Reach on the 8th. Many reports of Goldeneye included flocks of up to 18 (Staines again).
As for sawbills, all four species on the British list were recorded, with Goosander reported 18 times. The only records of Red-breasted Merganser were from Staines Reservoir on the 24th — but mysteriously a drake was reported in the morning and a redhead in the afternoon. Apart from a bird of dubious origin in the Enfield area, the only Smew was a single female reported several times at Seventy Acre Lake. A Hooded Merganser of unknown origin at King George V Reservoir was last seen on 1st Nov.
Other water-loving birds Edit
A Slavonian Grebe on Richmond Park's Upper Pen Pond on the 29th was the first patch record since 1939.
A juvenile Gannet was briefly on the Thames at Rainham on the 20th.
Two Cattle Egret were seen in suburban Cheshunt on a school playing field (23rd) and a small recreation ground (24th) before relocating 2km to Hall Marsh Scrape (25th), where they stayed into December. They are presumably the pair that were seen at the same three sites at the beginning of the year.
Fifteen species of wader included a Little Stint high over St Albans (4th) and a Bar-tailed Godwit at Rainham Marshes on the 15th.
Birds of prey Edit
A ringtail Hen Harrier passed through Wormwood Scrubs on the 10th and a Goshawk perched for 45 minutes at Rainham Marshes on the 29th. (And October's escaped Black-chested Buzzard-eagle was seen again in the Enfield area on the 13th.)
Passerines Edit
On the 3rd and 4th a Richard's Pipit was at Rainham Marshes, and on the 10th another flew over Staines Reservoir. The Rainham bird was London's first briefly twitchable "Dickypit" (ugh!) since October 2018, when one spent the last three days of the month at Beddington Farmlands.
A Penduline Tit was seen briefly at Rainham Marshes on the 17th. Unfortunately it quickly disappeared, unlike the obliging bird at Crossness NR earlier in the year, which showed itself regularly from 18th Feb to 15th Mar.
Single Snow Bunting were seen at Rainham Marshes on the 1st, 19th and 20th and Queen Mother Reservoir on the 5th.
(Contributed by Andrew Haynes, who accepts full responsibility for any errors. Historical information is mainly based on this wiki's archived records and 'The Birds of London' by Andrew Self.)
---
Saturday 30th November 2019Edit
Friday 29th November 2019Edit
Thursday 28th November 2019Edit
Wednesday 27th November 2019Edit
Tuesday 26th November 2019Edit
Monday 25th November 2019Edit
Sunday 24th November 2019Edit
Saturday 23rd November 2019Edit
Friday 22nd November 2019Edit
Thursday 21st November 2019Edit
Wednesday 20th November 2019Edit
Tuesday 19th November 2019Edit
Monday 18th November 2019Edit
Sunday 17th November 2019Edit
Saturday 16th November 2019 Edit
Friday 15th November 2019 Edit
Thursday 14th November 2019 Edit
Wednesday 13th November 2019 Edit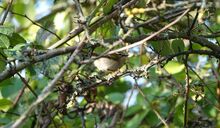 Tuesday 12th November 2019 Edit
Monday 11th November 2019 Edit
Sunday 10th November 2019 Edit
Saturday 9th November 2019 Edit
Friday 8th November 2019 Edit
Thursday 7th November 2019 Edit
Wednesday 6th November 2019 Edit
Tuesday 5th November 2019 Edit
Monday 4th November 2019 Edit
Sunday 3rd November 2019 Edit
Saturday 2nd November 2019 Edit
Friday 1st November 2019 Edit
Community content is available under
CC-BY-SA
unless otherwise noted.