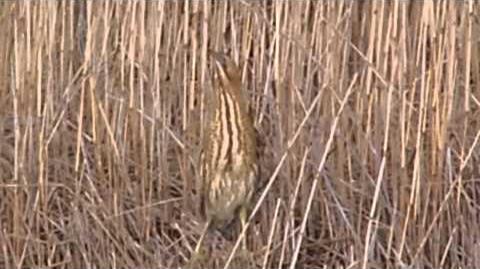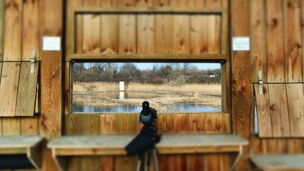 WaterWorks Nature Reserve [1], formerly known as the Essex Filter Beds, has one of the largest bird hides in London offering close-up views across a series of filter beds.
History
[
]
Over 150 years ago the Essex Filter Beds began supplying the surrounding boroughs with much-needed clean water. Now as the WaterWorks Nature Reserve the site fulfills an important new role as a wildlife haven, just a few miles from central London.
Species
[
]
Birds: In spring and autumn waders on passage through the valley drop into the site. Common and Green Sandpiper are occasional visitors, while Wood Sandpiper and Black-tailed Godwit have recently been recorded. 
Reed Warbler, Pochard and Little Grebe breed here. A variety of other wildfowl including Gadwall, Shoveler, Tufted Duck and Moorhen can be seen. Sand Martin are summer visitors. Dense-scrub beds are maintained for Blackcap, Whitethroat, Willow Warbler, Chiffchaff and Linnet. Garden Warblers are rare here. Reed Warblers and Reed Buntings nest in the reeds. Great Spotted and Green Woodpecker are residents. Little Owl visit the trees bordering Hackney Marshes and Bittern rarely frequent the central beds in winter.
Other wildlife: Over 500 varieties of plants and one quarter of Britain's butterfly species have been recorded here. On warm summer evenings tThe flood relief channel adjacent to the WaterWorks attracts Little Egrets and is an excellent place to view bats foraging.
Habitat
[
]
Secluded beds - certain of which have been allowed to form dense scrub, reeds, artificial nesting towers, artificial Kingfisher bank; views from central hide. The old pitch and putt next to the reserve can be a good place to find migrnts, wheatear, Whinchat and Ring Ousel have been recorded hear aswell as a Hoopoe, found by Jamie Partridge in April 2015
Practicalities
[
]
The reserve can be accessed through the WaterWorks Centre, where there's car parking, toilets and a café. There are surfaced paths throughout. 
Landline: 020 8988 7566
Address: WaterWorks Nature Reserve, Lammas Road, off Lea Bridge Road, Leyton, London E10 7QB Map
Directions: 
By Road: Access is from the A104 - Lea Bridge Road
By Public Transport: The nearest mainline train station is Clapton. Bus services 55, 56 and 48 stop on Lea Bridge Road
Parking: Free parking is available at the visitor centre
Accessibility: Wheelchair and buggy friendly
Opening Times: The reserve is open from 08:00 until dusk every day.
The WaterWorks centre is open at varying seasonal times.
Please check www.visitleevalley.org.uk for more information
Fees: Free
Toilets: Available in the visitor centre
Refreshments: On site café with Starbucks coffee available